Customers who rent an aluminum gantry crane can use it in a variety of ways for their lifting needs. Here are a few common scenarios:
Lifting Heavy Equipment
Lifting heavy equipment or machinery: Businesses that need to move heavy equipment or machinery from one location to another can use an aluminum gantry crane to lift and transport the load. The adjustable height feature of the crane allows for flexibility in lifting various-sized loads, and the stability and safety features ensure that the load is lifted and transported securely.
Construction or Maintenance Projects
Construction or maintenance projects: Aluminum gantry cranes can be used in construction or maintenance projects that require lifting heavy materials or equipment to different levels or heights. The lightweight and versatile design of these cranes makes them easy to move around the job site and adapt to different lifting requirements.
Moving Materials
Moving materials in a warehouse or factory: Many businesses use aluminum gantry cranes to move materials in a warehouse or factory setting. Using a gantry crane is relatively simple, so operators can be up and running quickly with their rental crane. Adjustable height and adjustable clear span allow the operator to tailor the rented crane to their environment.
Safety!
When customers rent an aluminum gantry crane, they typically receive instructions on how to safely operate the crane and use it for their specific lifting needs. Rental companies may also provide additional services, such as delivery and setup of the crane, or technical support and maintenance services throughout the rental period. Customers should always follow the safety guidelines and procedures provided by the rental company to ensure safe and efficient use of the crane.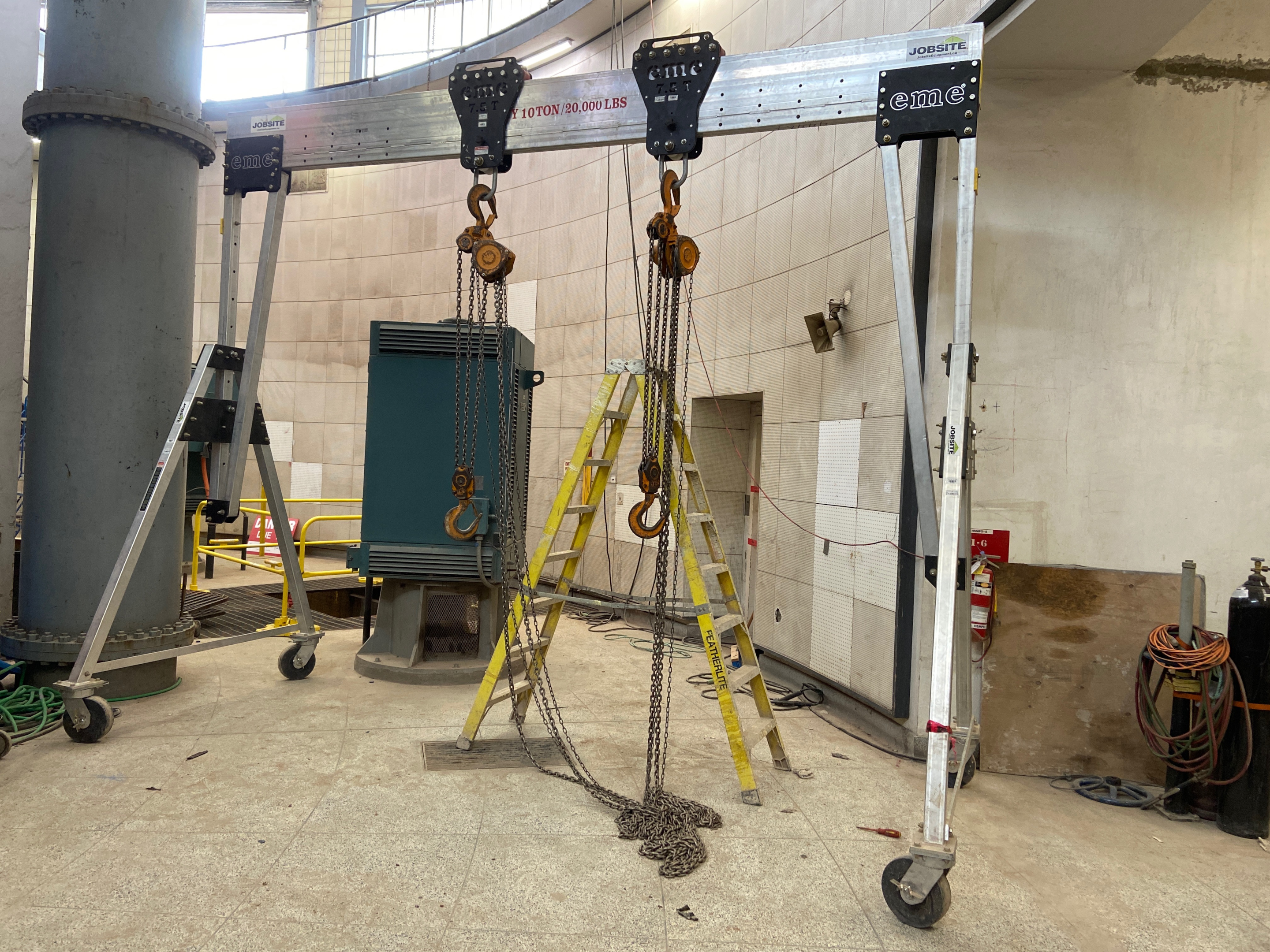 At eme we are the North American market leading supplier to the rental industry. Check us out at www.easilymovedequipment.com or call or email us today, so that we can help you with your lifting needs! 888-679-5283.